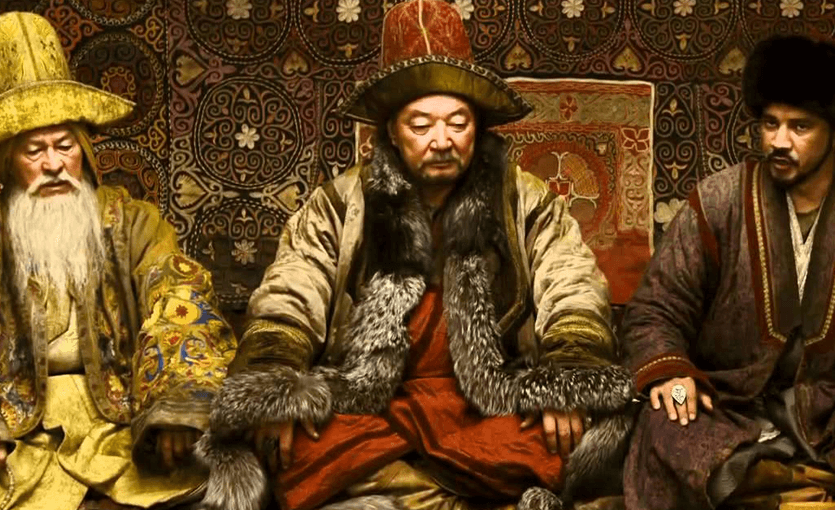 This movie is a beautiful revenge story that takes place in the early 18th century in Kazakhstan.
The Dzungars, a Mongol tribe, wipe out the village of Sartai, a young boy. His parents are slaughtered, and his family takes the remnants of their tribe into the mountains. He grows up with friends and relatives, then is brought back down into the steppes to visit a village where some Kazakh still live – and apparently in some manner of peace with the Dzungars.
This isn't a Hollywood production or upscaling. It is a well budgeted movie from Kazakhstan that doesn't overwhelm you with bad or cheesy special effects. While I have read reviews elsewhere complaining about this, I think its a major strength of the movie – it is extremely authentic, with beautiful and realistic costuming depicting significant differences between tribes of the Kazakh people, just the right amount of blood without the Hollywood overload and more.  It isn't an over the top "we have to save the universe!" story. You do get all the themes you expect – friendship, friendship betrayed, revenge, lover separation and more.
If you have Amazon Prime, you can, as of this review, watch the movie for free. It is in the original Kazakh language but subtitled.
Get it On Amazon: Warriors of the Steppe [Blu-ray]