Presentation

Quality

Utility

Functionality

Value to Price
Summary
The manliest, shining and most substantial premium dice you will want to give to a role-playing game friend or just buy for yourself.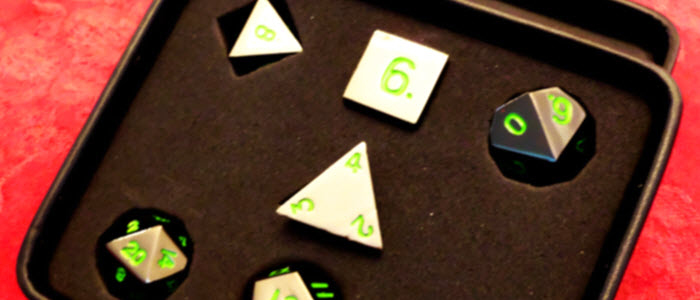 Behold what amounts to the most manly metal premium dice for your RPG game table from Easy Roller Dice.
Easy Roller Dice makes a number of role-playing game accessories, but their leading product has to be their Gun Metal Polyhedral Dice.  These premium dice both look and feel like highly polished gun metal and come in an attractive, foam padded case. They make for a perfect gift for a good friend or something special for yourself.
Read a longer version of this review in our reviews section of Review: Easy Roller Dice Gun Metal Polyhedral Dice.